Voting is now open for the 2021 Macaroni Kid Medina Gold Daisy Awards! Tell us YOUR go-to choices to entertain, enrich, and exhaust your kids! Scroll to bottom for current standings.

Cast your vote today for your favorite place for fun, lessons, health care provider, restaurant, and more! You will be helping area families find the best local businesses — plus it is a FUN way to highlight what makes Medina County a fabulous place to live, shop, eat, and play!
What's In It For The Businesses?
We will announce the winners of each category in an upcoming issue in July. All winning businesses will be entered into a drawing to win a one month advertising package from Macaroni Kid Medina! All winning businesses will receive a 2021 Macaroni Kid Gold Daisy Awards certificate to display at their place of business, and the honor of knowing that local Medina County area families think they are the greatest! Are you a business owner? Feel free to promote this contest to your loyal customers on your own customer lists, website, and social media!
Only one vote per email address. Duplicate votes will not be counted.

CLICK HERE TO VOTE!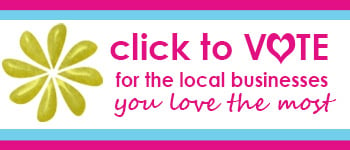 Current Standings as of June 17, 2021
Best Festival:
Medina County Fair
Medina Ice Festival
Brunswick Summer Celebration
Kids Day of Safety and Play
Valley City Street Fair
Best Indoor Play Center
High Voltage Indoor Karting
Rinky Dink
Kathryn's Craft Closet
Alien Vacation Mini Golf
Jurassic Mountain
Best Place for Outdoor Fun
Rinky Dink
Mugrage Park
Island Time
Buzzard Cove
Best Art Class
All Fired Up! Medina
Kathryn's Kraft Closet
Sand and Lace Gallery
Medina Rec Center
Artventure Studios
Best Dance Class
Medina Centre for Dance Art
Ignite Dance
Elite Dance
Art in Motion
Dancexcel
Best Gymnastics Studio
Pinnacle Gymnastics
Five Star
Dominique Moceanu Gymnastics Center
Buckeye Activity Center
Medina Gymnastics Academy
Best Martial Arts Studio
Tracy's Karate
Kim's College of Martial Arts
Kisner's American Karate
Asian Sun
Best Music Class
Woodsy's
Sarah's Violin Studio
Rettig Music
Best Swim Lessons
Medina Rec Center
Brunswick Rec Center
Ledge Pool
Falling Oaks
Old Mill Village
Best Frozen Treats
Honey Hut
Handels
Chill
Z's Cream and Bean
Best Pizza
Ohio Pie
Samosky's
Courthouse
Great American Pizza Co
Best Children's Consignment
Pete & Polly
Queen Bee's Closet
Kids Korner
Best Toy Store
Sweets and Geeks
Funtastic Toyz
Sir Troy's
Smartickles
Best Children's Resale Event
The Big Red Wagon
Rhea Lana's
Best Daycare
Bumblebee Village
Harmony Preschool
Lafayette School House
1st Friends Learning Academy
Best Kids Haircuts
Cookie Cutters
Embrace Salon
Best Preschool
Bumblebee Village
Harmony
Medina Weekday
Hobby Horse
Lafayette School House
Best Children's Entertainer
Danimal Clown
Nate the Great
Imagine that Parties
Best Party Venue
Scene75
Kathryn's Craft Closet
Island Time
Rinky Dink
Jurassic Mountain
Best Orthodontist
Mellion Orthodontics
Pfister
Karbassi
Best Pediatric Dentist
Brunswick Kidds
Medina Pediatric Dentistry
Keystone
Hendricks
South Court Dental
Best Special Needs Service
Medina County Board of DD
Spokes Cafe
Ferrell Whited Physical Therapy
Catalyst Farm
If you would like more information about this contest or about advertising on Macaroni Kid, please send me an email at ericaroth@macaronikid.com.

Macaroni Kid Medina is your go-to spot to find local daily events, festivals, local business and attraction info, crafts, recipes, and much, much more!
Don't miss out! Sign up today for our free weekly e-newsletter! Click here!
Follow us on social media