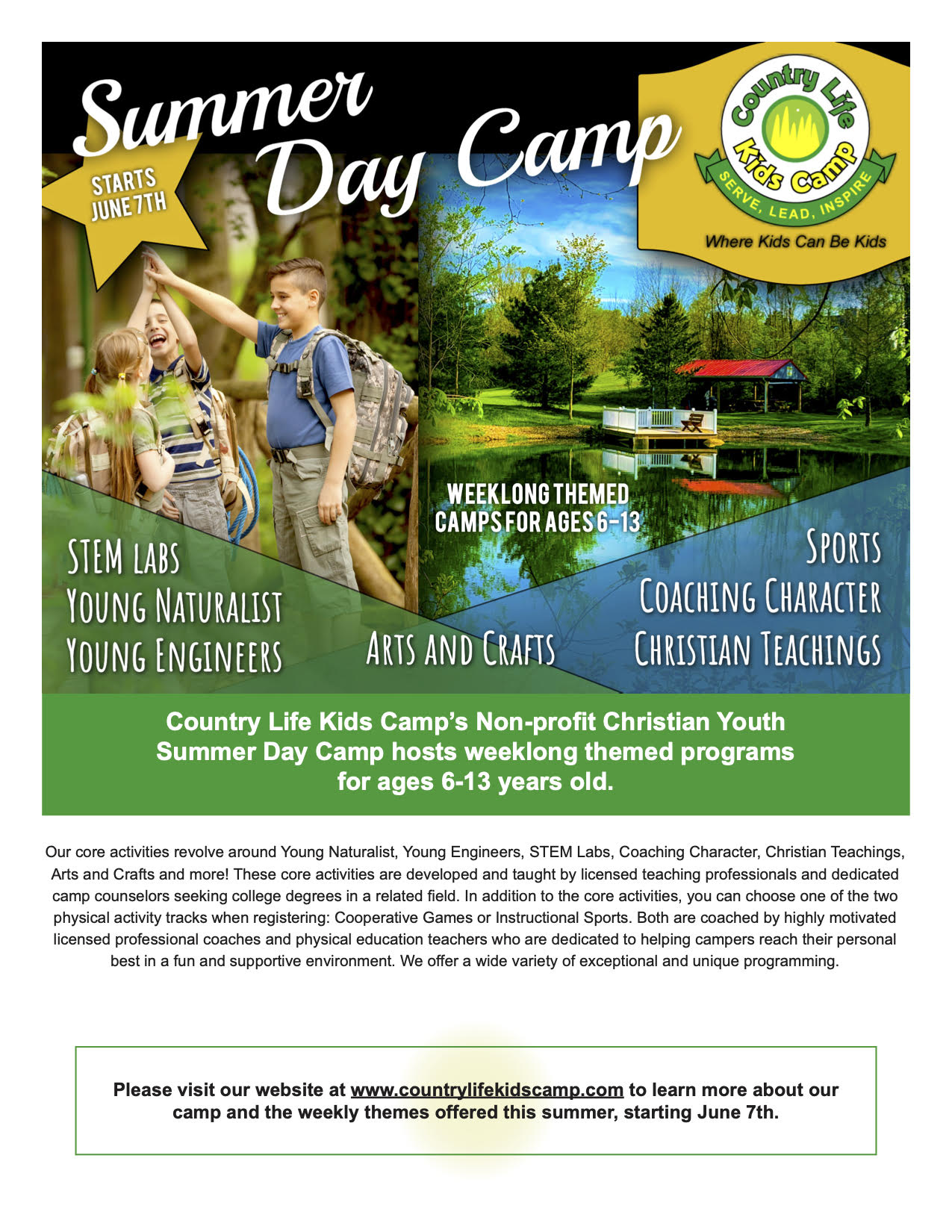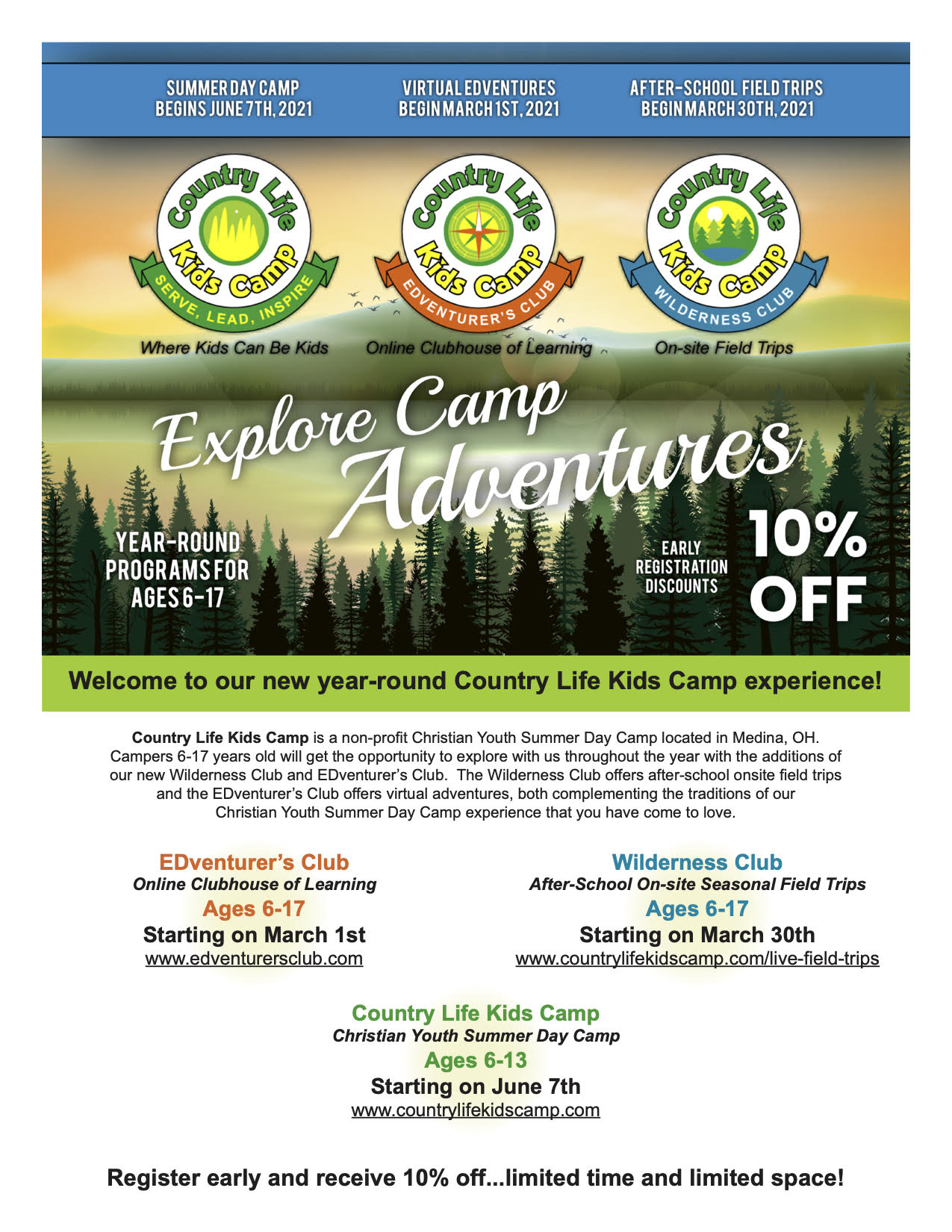 1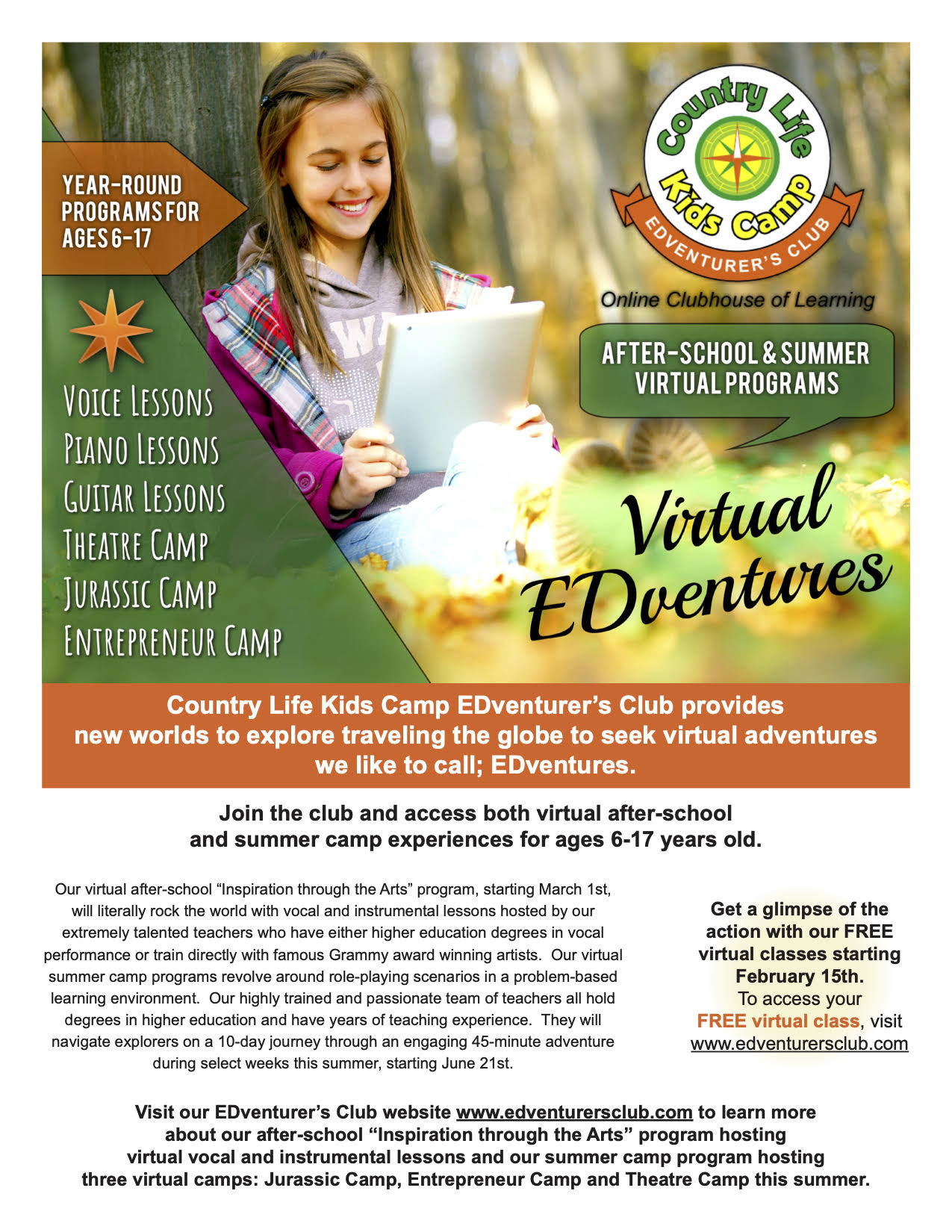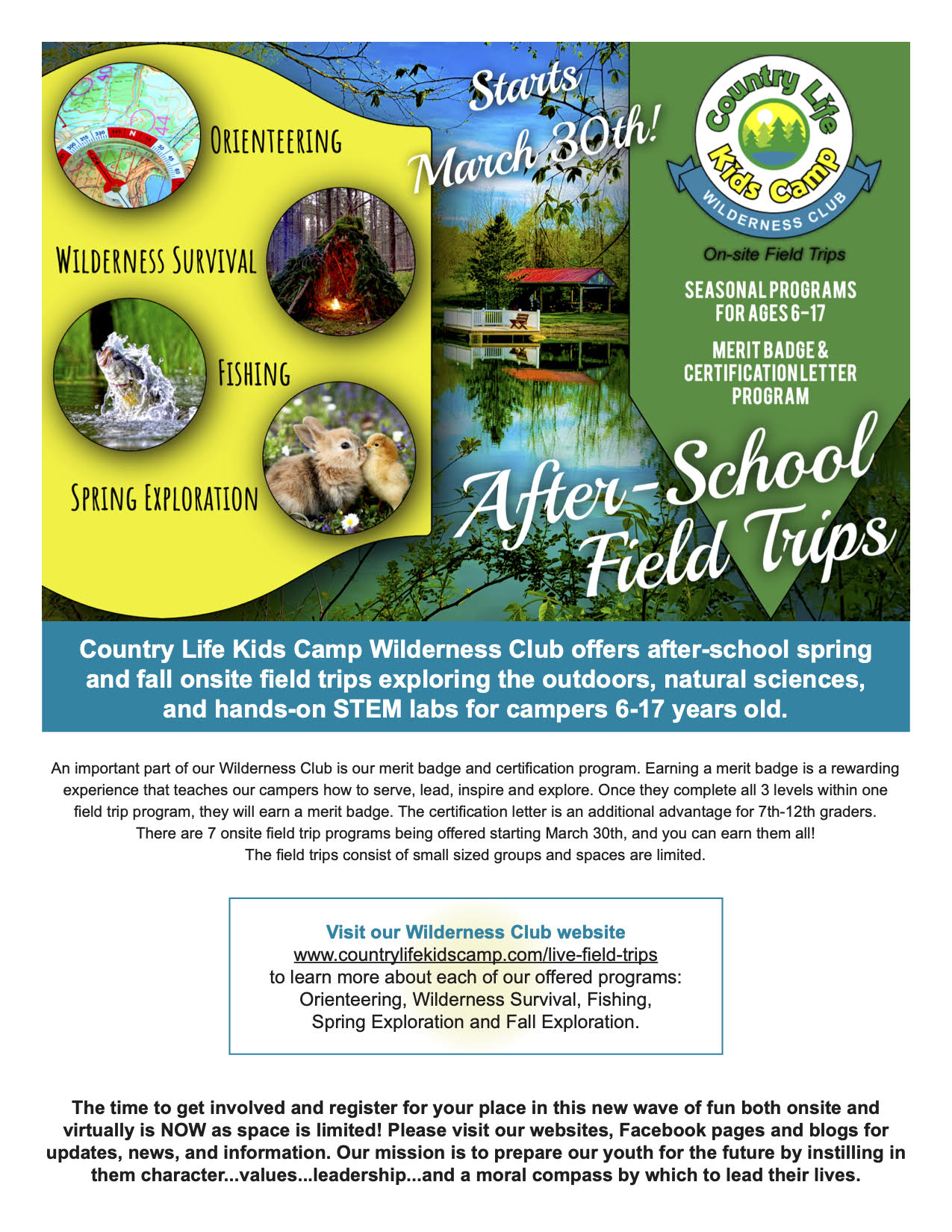 Country Life Kids Camp's Non-profit Christian Youth Summer Day Camp hosts weeklong themed programs for ages 6-13 years old.

Our core activities revolve around Young Naturalist, Young Engineers, STEM Labs, Coaching Character, Christian Teachings, Arts and Crafts and more! These core activities are developed and taught by licensed teaching professionals and dedicated camp counselors seeking college degrees in a related field. In addition to the core activities, you can choose one of the two physical activity tracks when registering: Cooperative Games or Instructional Sports. Both are coached by highly motivated licensed professional coaches and physical education teachers who are dedicated to helping campers reach their personal best in a fun and supportive environment. We offer a wide variety of exceptional and unique programming.
2021 SUMMER SEASON
June 7 - August 13
Weekdays: Monday - Friday
Camp Hours: 8 am - 3 pm
After Care: 3 pm - 5 pm
Please visit our website at http://www.countrylifekidscamp.com to learn more about our camp and the weekly themes offered this summer starting, June 7th.