My son's 8th birthday was approaching, and I wanted something extra special and fun to help us celebrate. We've always done the happy birthday banners and balloons, but this year we wanted something really special and unique. Build-a-Head was perfect! With Build-a-Head, you can build Your Own Custom Big Head, Stickers, Cutout Standees, and more, at reasonable prices with fast shipping.
I knew I wanted to focus on the birthday boy, but I didn't want his siblings to feel left out. For the birthday boy, I decided on a 3 foot Life-Sized Cardboard Cutout of his whole body and a set of cupcake toppers with his face. They turned out great! I used a picture I had on my phone and despite the finished product being HUGE, the picture quality was sharp and in focus. The cardboard cutout was very sturdy and held up to lots of playtime with my kids. I was very impressed with the quality! My son Henry was delighted to open the package and said, "picture ME!" Even the dogs were intrigued by this new "person" in our house!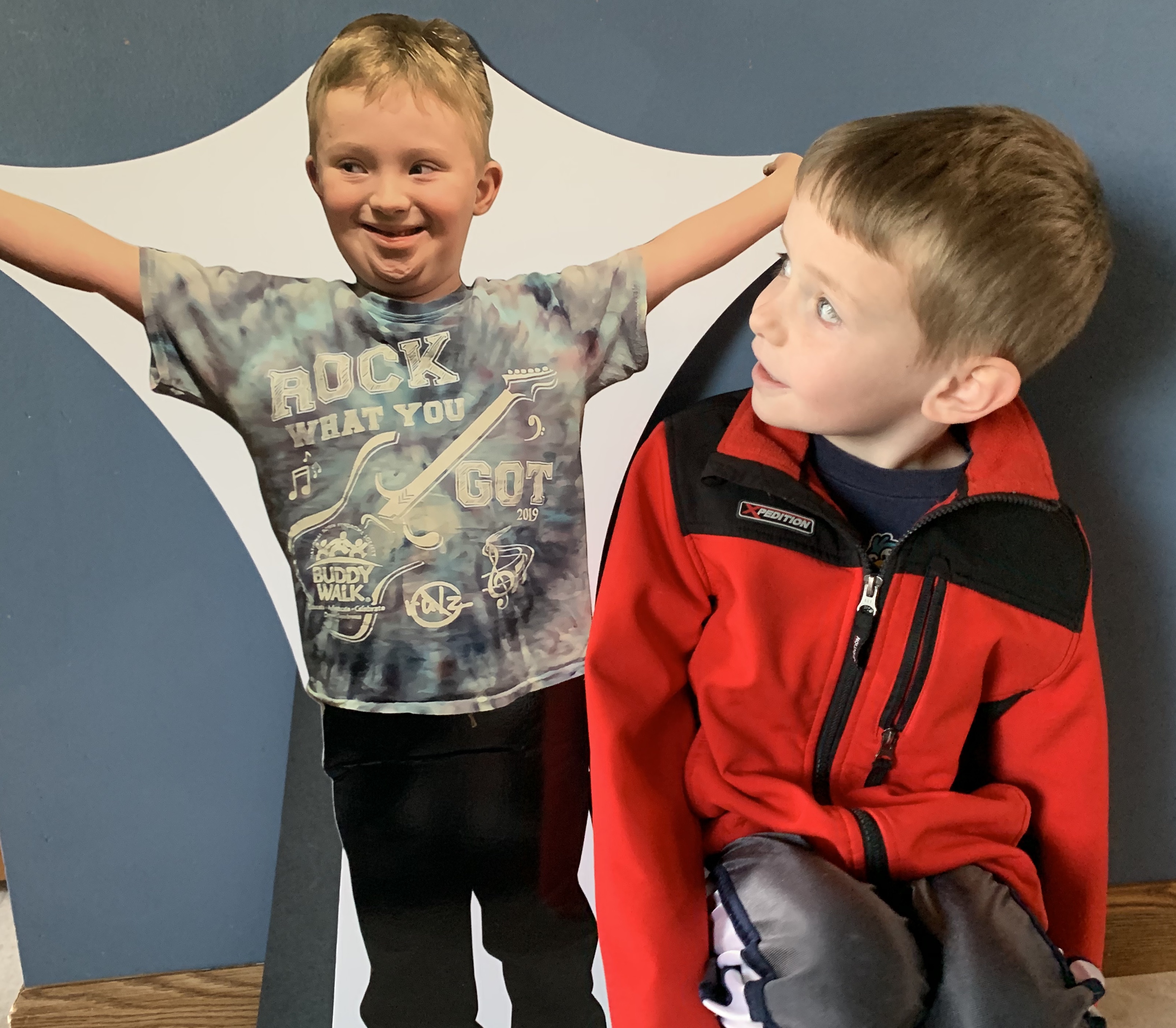 I wanted all of the kids to join in on the fun so I also ordered 18 inch Big Head Cutouts for each of them. These are the giant heads with a stick attached, so different people can hold the heads up in front of their face and it is so funny! Again, great quality and sharp, in focus photos despite using pictures from my phone's camera roll. To see the 6 year old's head on Dad's body makes everybody laugh and creates all sorts of crazy photo opps. How about a family photo where everyone switches heads? It will be a picture everyone will love and laugh about for years to come. The kids loved seeing their faces on these giant heads. Everyone really got a kick out of it. Once we were finished taking photos and being silly with them, they made a great backdrop for our celebration.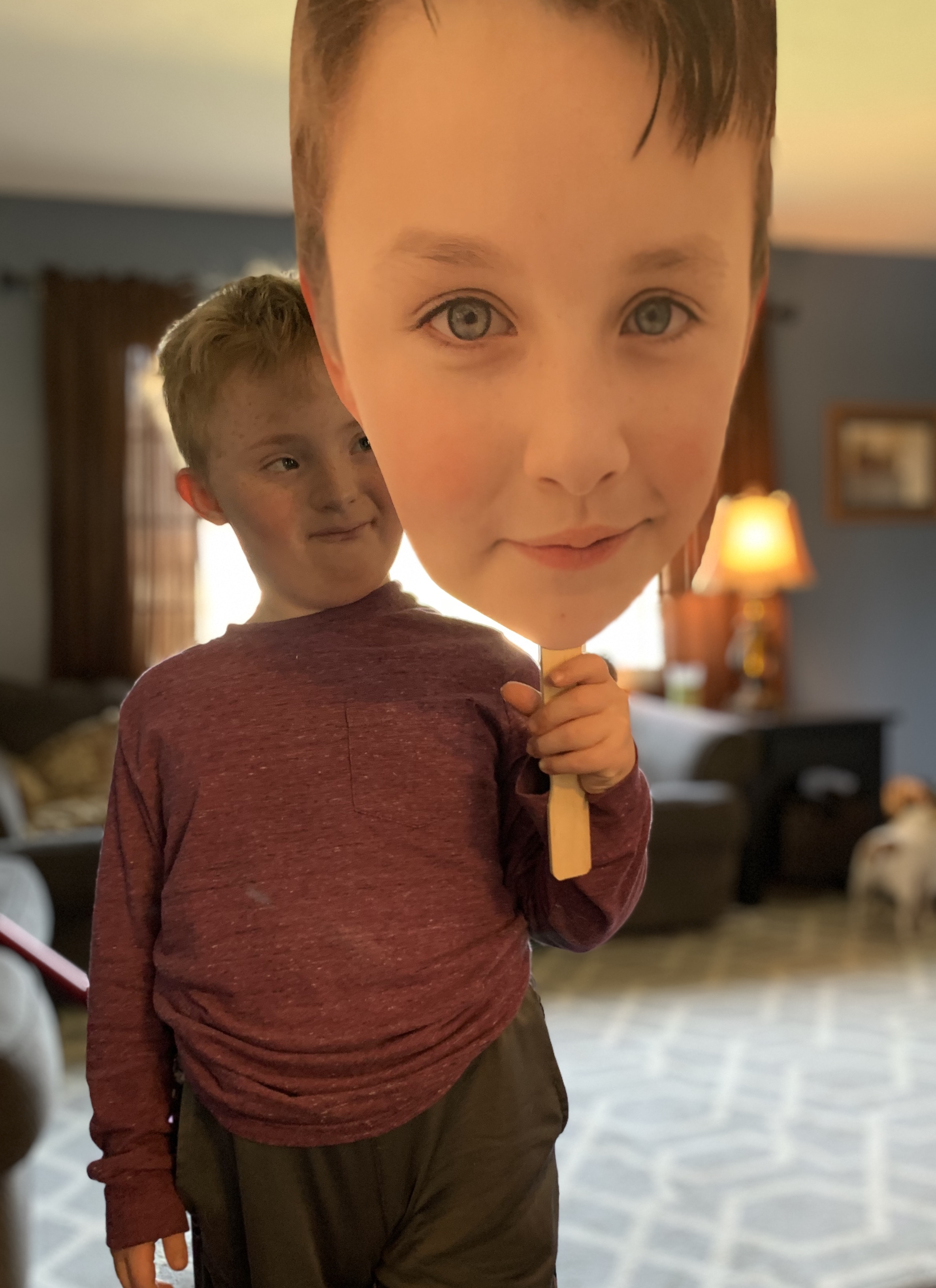 We have done many different things for our kids' birthdays, but I can honestly say that the Build-a-Head products were up there at the top of the list for my kids' and family's enjoyment. It was such a unique thing to have at the party and it was a hit with everyone.
Build-a-head makes the ordering process quick and seamless. Just choose your product, upload a photo, and add to cart! Shipping is super fast and don't worry - they are experts at packing your big heads and other products so they won't get damaged during shipping. Prices are great and these are made to last - you will be able to use and enjoy your big heads for many years.
Check out all of the products Build a Head has to offer here.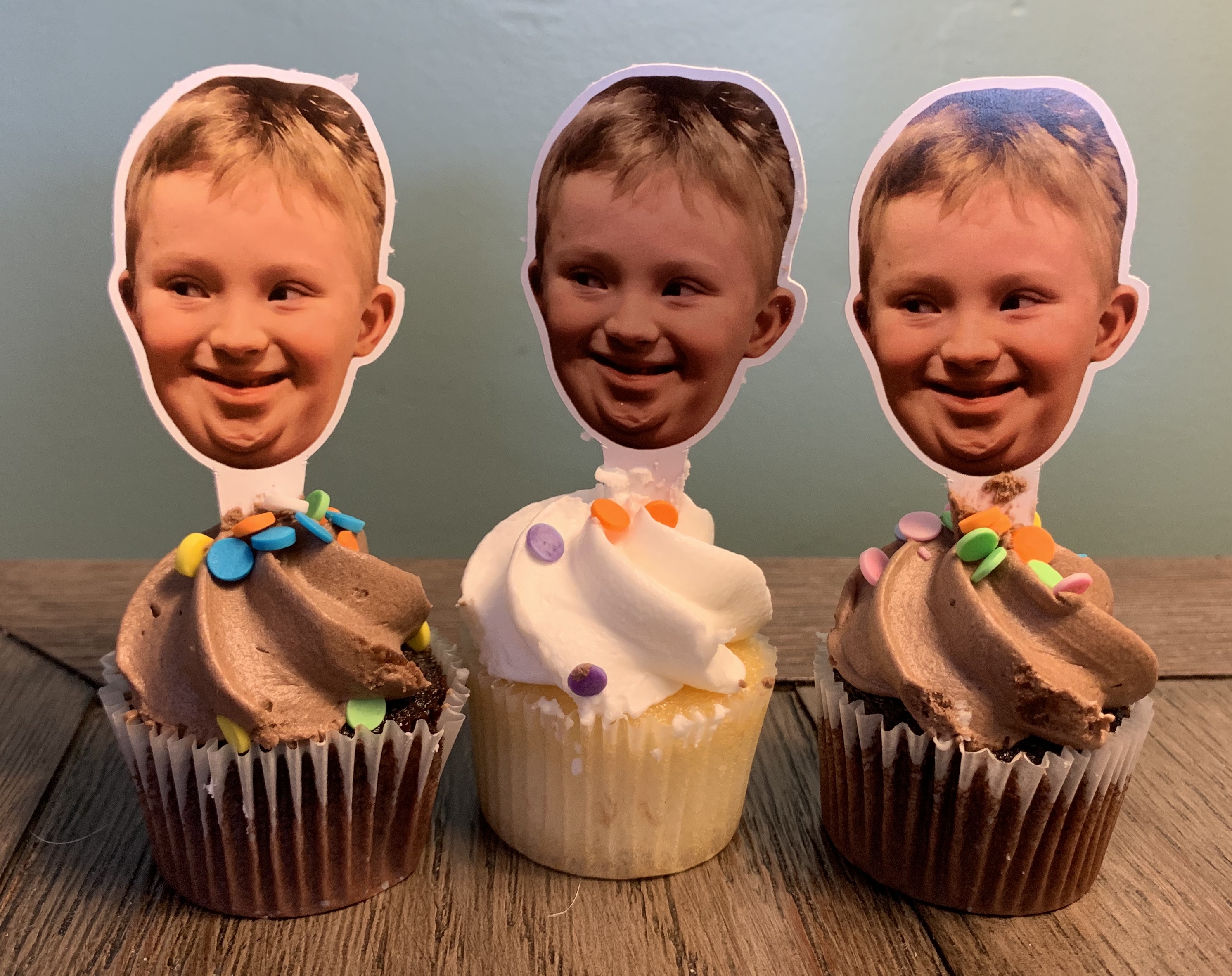 While I was compensated for this review, all opinions are my own.