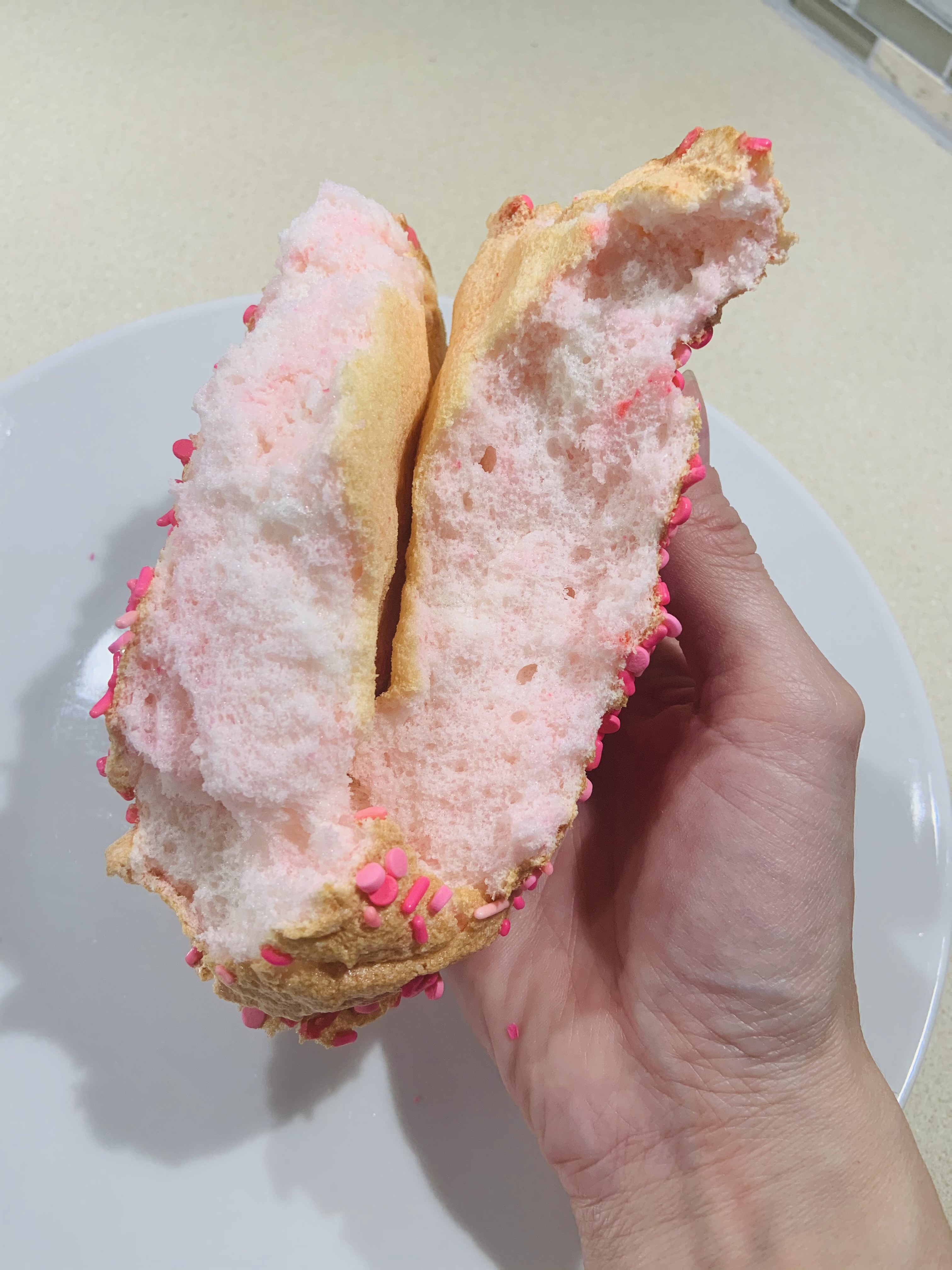 Let's face it, there are so many viral trends it's hard to keep up. Everything from dances to recipes, you can find these all over Youtube, Tik Tok, Instagram and more. I recently heard of Cloud Bread and I couldn't resist trying it for myself.
Making the cloud bread was so quick, and with only 3 main ingredients it was super easy! My daughters and I had so much fun making it, but even more fun eating it! You can customize it with different flavors, or by adding sprinkles or chocolate chips! The possibilities are almost endless with this wonderfully fluffy snack bread. It has a pillow-y angel food-like texture with a hint of sweetness.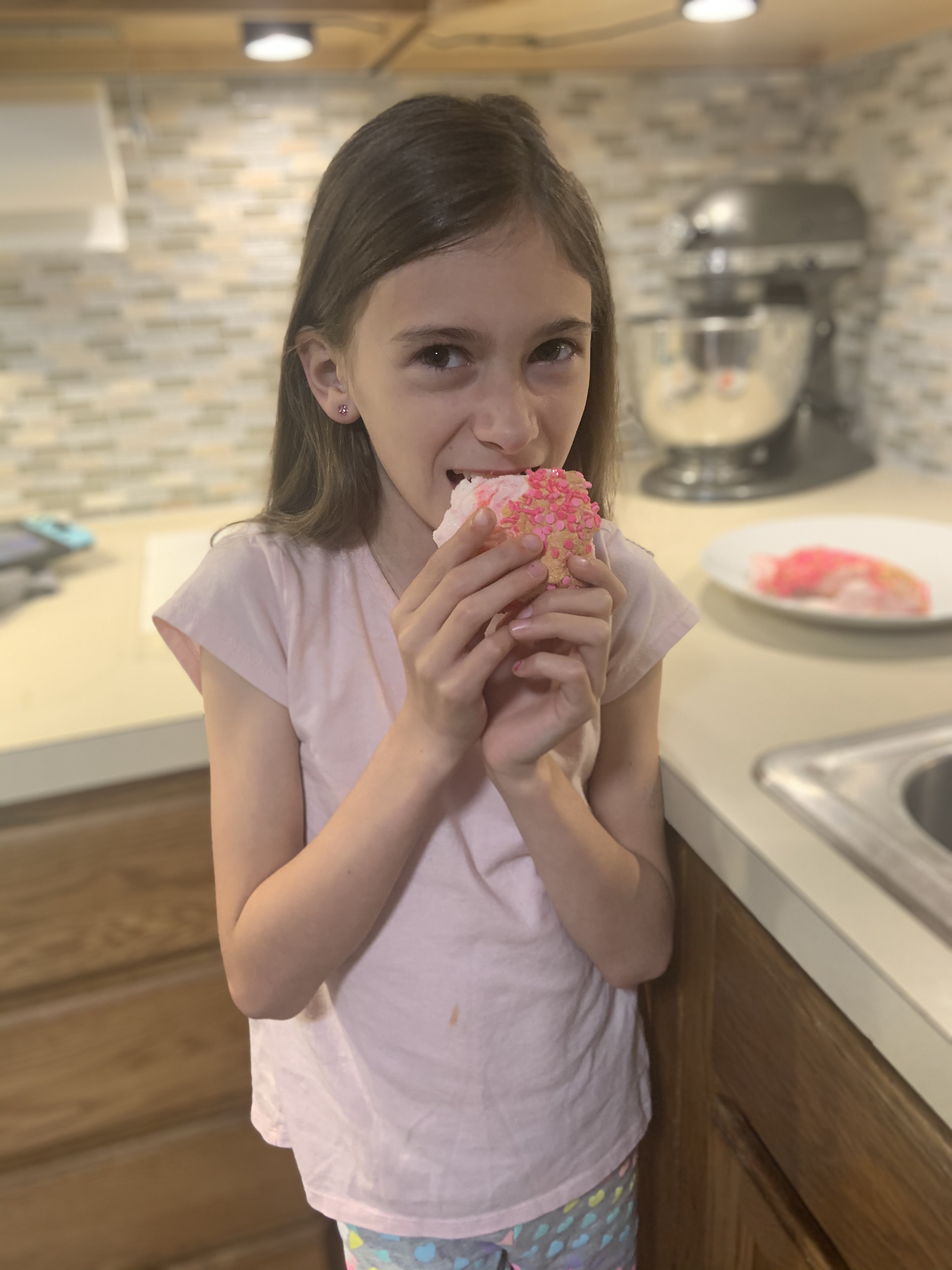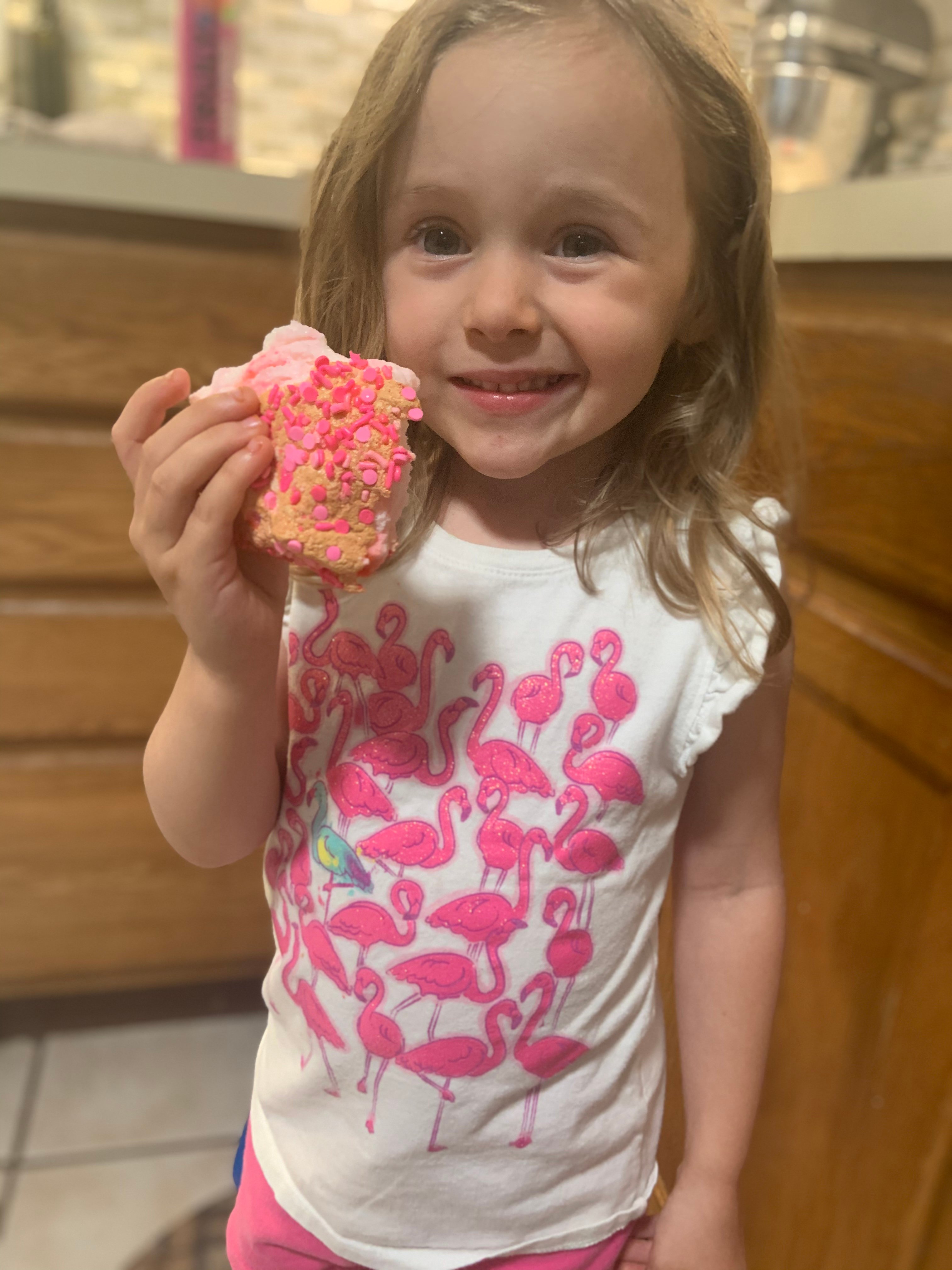 To make this bread, you will need:
Parchment paper
Cookie sheet
Medium bowl
Electric mixer (Trust me, an electric mixer is MUCH easier than whisking by hand!)
Rubber spatula
3 Egg whites
1 Tablespoon cornstarch
2 Tablespoons granulated sugar
(Optional) Extracts such as vanilla, strawberry, or lemon; sprinkles, food coloring, cocoa powder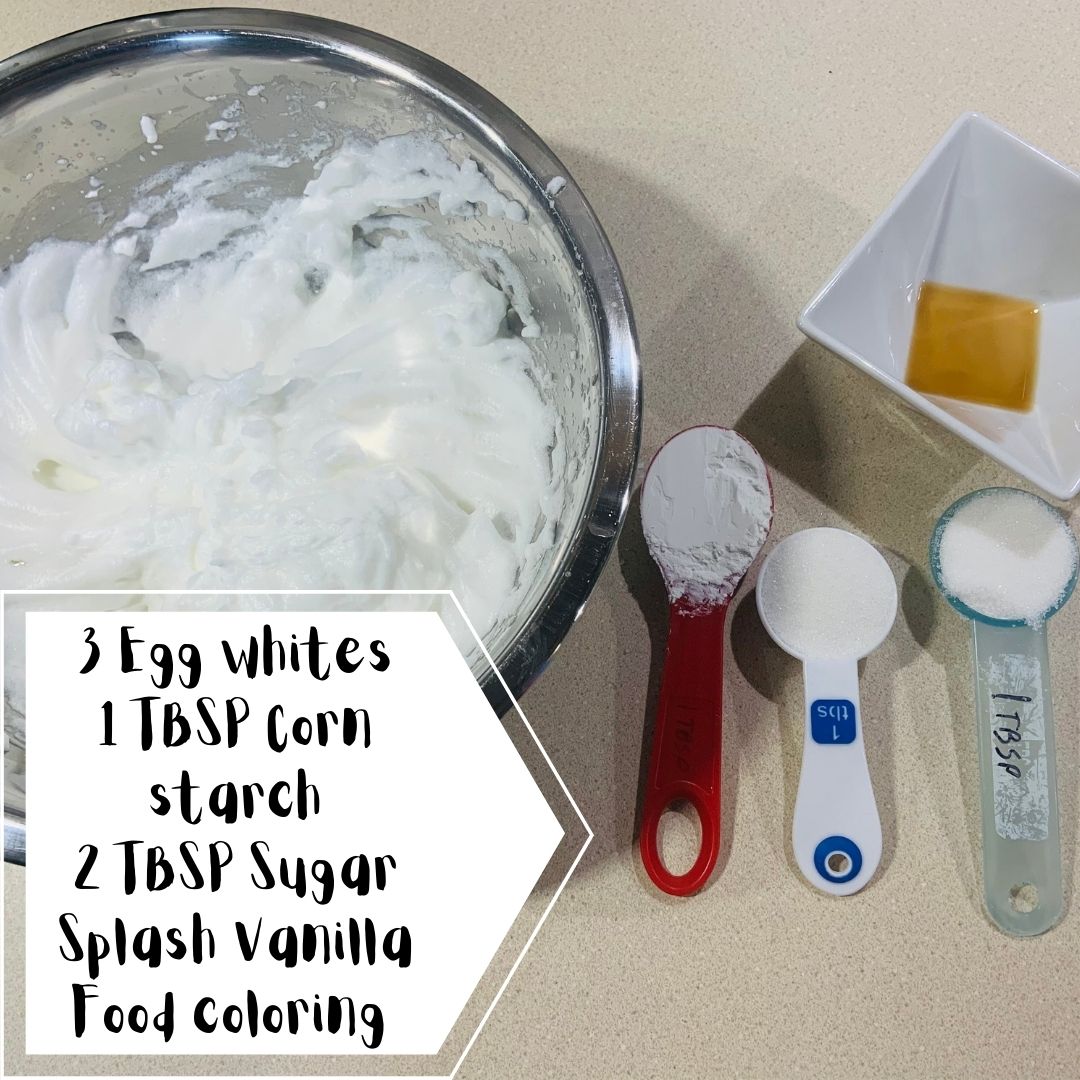 1. To start, preheat your oven to 300 degrees, then line a cookie sheet with parchment paper and set aside.
2. In a medium bowl, beat egg whites on high until bubbly by using an electric mixer. Gradually add in sugar and cornstarch one tablespoon at a time and beat well in between. Fully beat egg mixture until fluffy and stiff peaks form. This means the mixture will look smooth and creamy and have a consistency similar to shaving cream.
3. Pour the mixture on the parchment-lined cookie sheet and gently shape the cloud with a rubber spatula.
4. Bake at 300 degrees for 25 minutes or until the outside of the cloud is lightly browned. Let the cloud cool slightly before peeling off of the paper.
Personally, I liked the cloud bread slightly warmed. You can eat it fully cooled as well, but it is best when eaten fresh. This bread was so light and airy and fun to eat that we couldn't wait to make it again! We have made it a few times now with different colors and flavors.
This recipe is so incredibly easy, give it a try for yourself and see how it tastes!