Did you know that there is a beautiful nature preserve right on Pearl Road in Brunswick? It can easily go unnoticed as you drive down the busy street, but there it is, on the west side of the road as you head north toward Strongsville. It's hard to believe such a peaceful green space can be tucked away amongst the business of the area!
My family loves to go to Princess Ledges when we are in the mood for some much needed time away in nature but don't have time for a long drive or to make a full day of it. We hop in the car and within a few minutes we arrive and are ready for the trails! Hiking Princess Ledges is not difficult, mostly flat, and young child-friendly (although NOT stroller friendly - trust me, I tried it once). It's a lovely area filled with wildflowers and wildlife. The ledges are beautiful to look at and some areas are fun, but not scary, to climb. It's a great place to visit on a hot day - the tall trees create a welcome respite from the scorching summer sun. Although I have not visited in the cold, the Medina County Park District website says "These beautiful ledges become a fascinating sight in the winter as ice forms from springs flowing from the rock formations". I couldn't believe it when I read on the website that the cliffs at Princess Ledges once made up the shore of Lake Erie! Princess Ledges was named after the daughter of the previous owner of the property who liked to play on the ledges.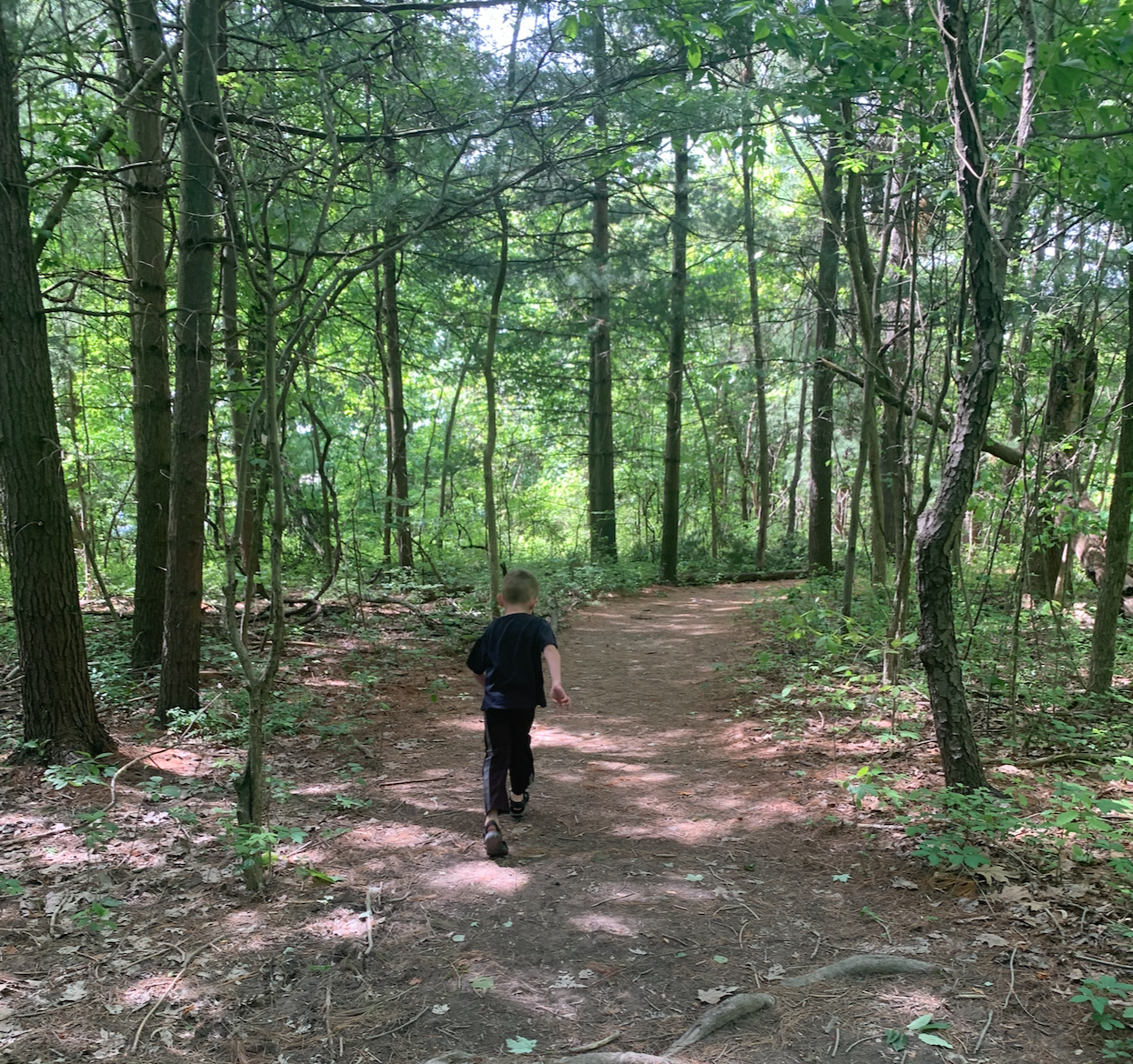 The trails are tons of fun for little superheroes to run and explore!
As you explore the park you will see so much more than the ledges. It's fascinating to examine the roots that are left face-up as a result of the huge trees having fallen to the forest floor. Areas where small amounts of water have collected become home to frogs and other water creatures. Water drips through the rocks of the ledges creating tiny waterfalls. There are even some geocaches hidden in the park which can be fun and challenging to hunt for.
There are two trails to hike at Princess Ledges, the Ledges Trail, which is just over a half mile long, and the Nature Trail, which is 1 mile. It's just enough for an easy hike without being overwhelming. It can be a bit long for tiny legs though, so be prepared to provide some piggy-back rides!
FYI: There is a bathroom near the parking lot
Princess Ledges Nature Preserve
4361 Spruce Avenue
Brunswick Hills, OH 44212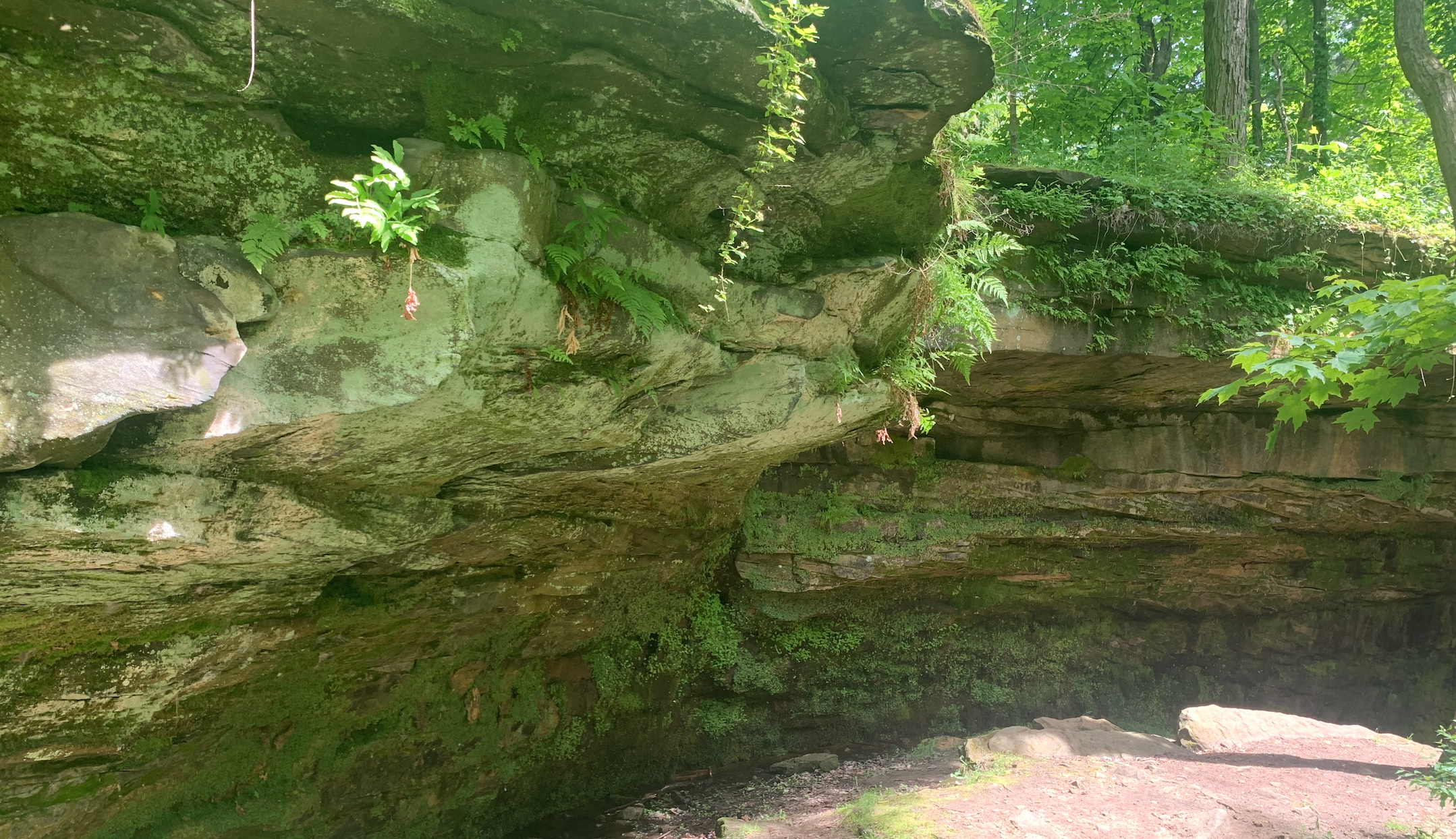 The ledges are beautiful and awe-inspiring!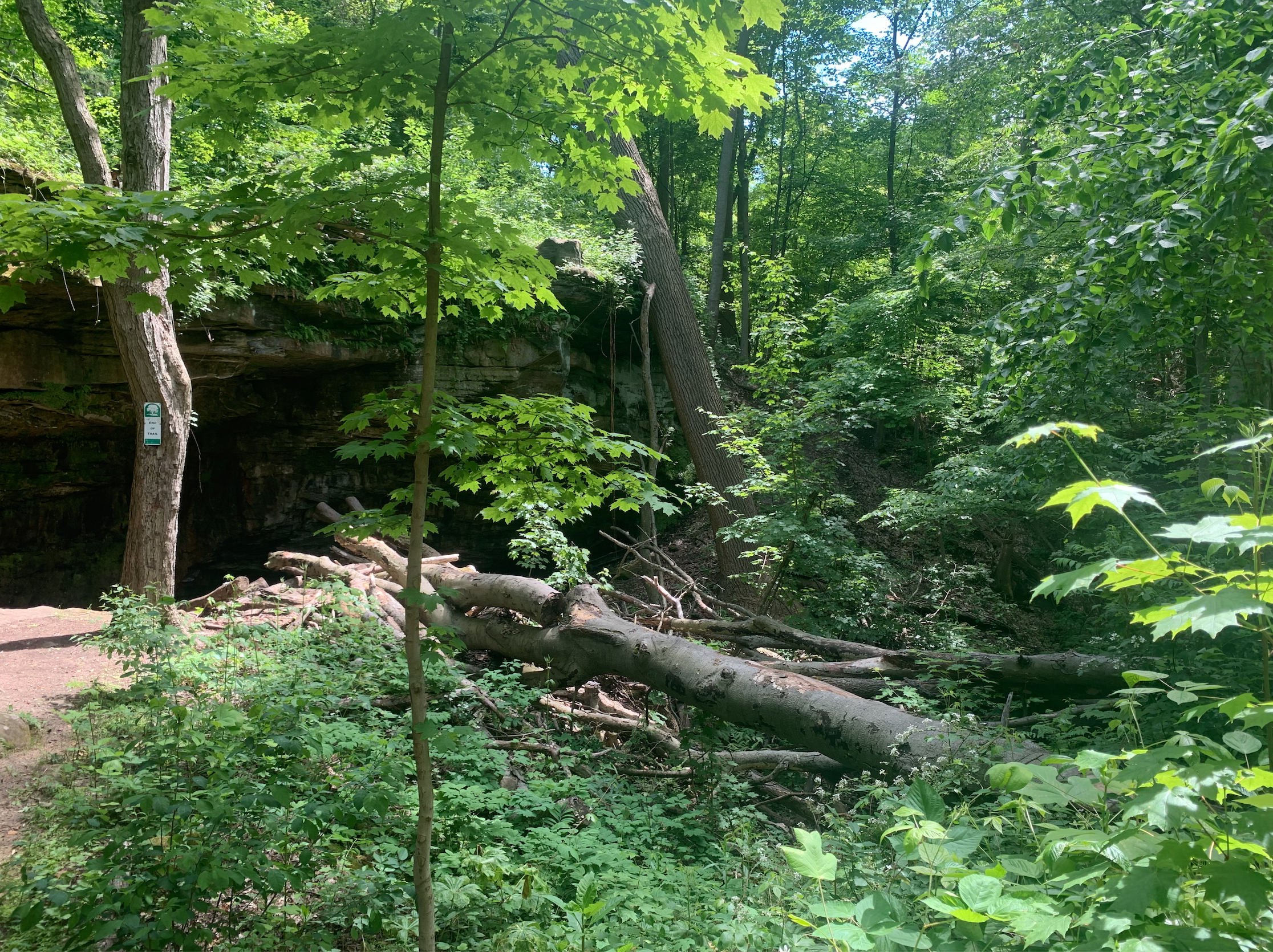 So much lush green in the spring!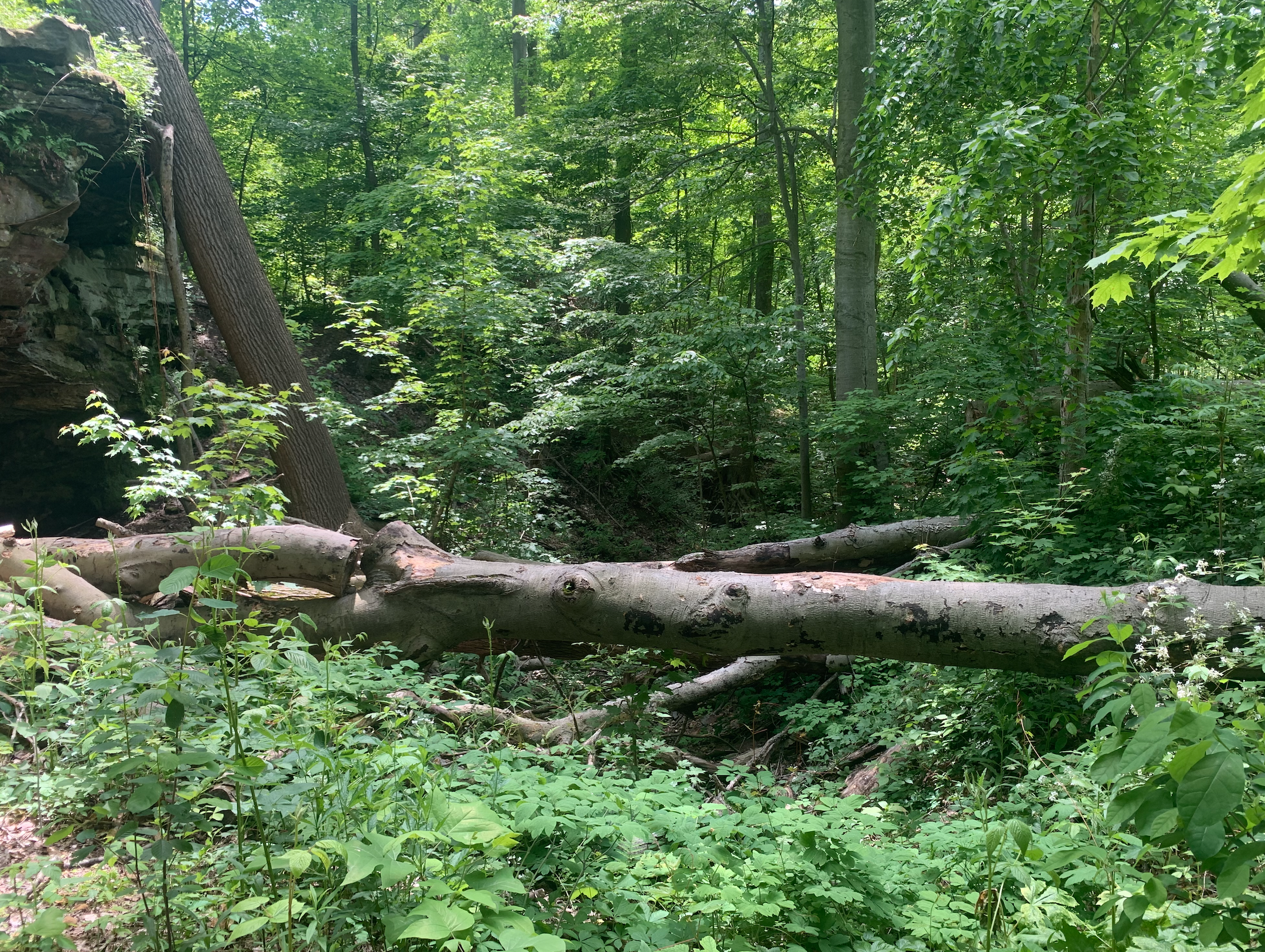 Macaroni Kid Medina is your go-to spot to find local daily events, festivals, local business and attraction info, crafts, recipes, and much, much more!
Don't miss out! Sign up today for our free weekly e-newsletter! Click here!
Follow us on social media