YIP! YIP! HooraH!
The Frog jUmP is in JULY!
60 years of frogging around
Inviting you to VC town!
The 60th Anniversary of the Valley City Frog Jump Festival on Sunday, July 25, 2021 happens rain or shine at the beautiful Mill Stream Park located on the Rocky River off State Route 303 (Center Rd) at 1200 Maple Street in quaint Valley City, Ohio.
Enjoy plenty of activities and games at Mack Concrete Kids Zone including train rides and face painting. Great home cooked food from local restaurants at the Coppertop Golf Food Court, shopping at the expanded vendor lane including the Hoppin' Retail Shoppe for all your frogified t-shirts and gifts. Entertainment by DJ Anthony with music bingo, the Valley City Kennels and Valley City Supply Beer Gardens, and of course LOTS of frog jumping in the Three D Metals Jump Ring! Around noon, our celebrity guest Judge this year is Betsy Kling, Chief Meteorologist, 5PM Anchor WKYC-TV along with her two daughters! If you've never been or haven't been in a loooong time, the Frog Jump has changed and grown to an unprecedented size with our new goal of over 750 frogs jumped in a 6 hour period. Admission and parking is still free; its $5 for jockeys to jump a frog and if you need to rent a frog, cost is also $5. Mayor Ribbit has online jump registration at valleycity.org until July 20th , and then register the morning of the Jump beginning 10am at the State Farm's - Greg Zolton Agency Registration Tent. There are maps along the park with schedules of the day and don't forget to stop by the Liverpool Historical Society table to hear more about Valley City and the Medina County Park District tent to learn the importance amphibians play in the environmental health of our community, how to take care of frogs in your yard and build a better habitat for them.
A complete schedule is below:
8:00-10:00 am Frog Jump Coffee & Donuts Coffee in the Valley tent
10:00 am till sold out Register for the JUMP at State Farm's - Greg Zolton Agency Registration Tent
10:00 am—Close Hoppin' Retail Shoppe: Logo T-shirts & Tanks, Hats, Frogified Gifts, Specialty FJ Car Stickers, Ornaments
10:00 am—2:00 pm Frog School by Madison Brags: Medina Park Tent near Three D Jump Ring
10:00 am-5:00 pm Games open: Bubble Ball, Face Painting, Bounce House, Frog Train: Mack Concrete Kids Zone
10:35 am Mayor Ribbit Opening and Flag Raising Ceremony: Three D Medals Jump Ring
10:50 am Ken Spero and Gil Calta Recognition Ceremony: Three D Medals Jump Ring
11:00 am Frog Jumping begins: Three D Medals Jump Ring
11:00 am—Close Coppertop Golf Food Court open
Valley Kennels Beer Tent: Pavilion
Valley City Supply Beer Tent: Midway
12:00 pm-5:00 pm Entertainment at the Pavilion: DJ Anthony with Music Bingo – PRIZES!
5:00 pm—6:00 pm Festival closes following trophy presentation and photos in the Three D Medals Jump Ring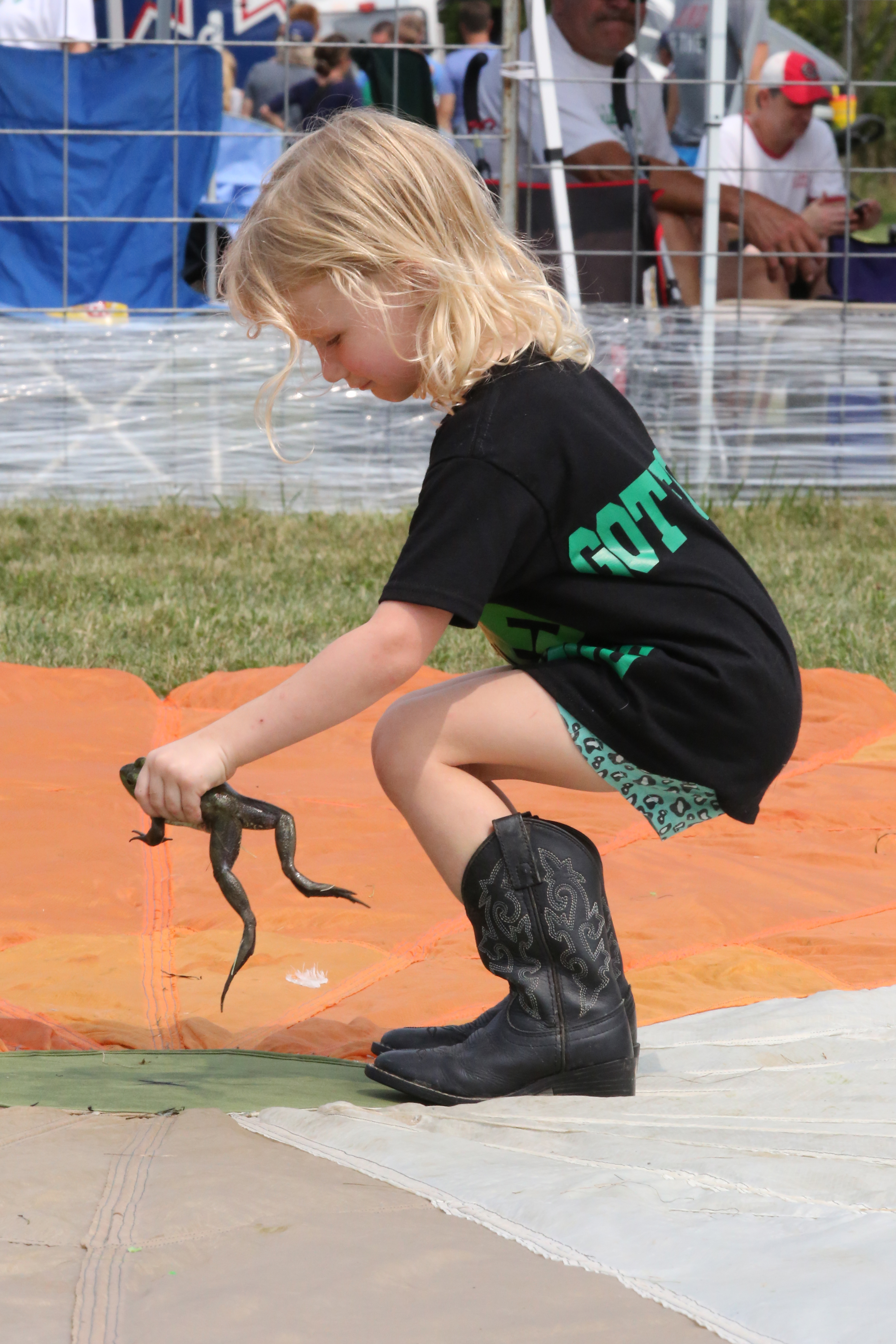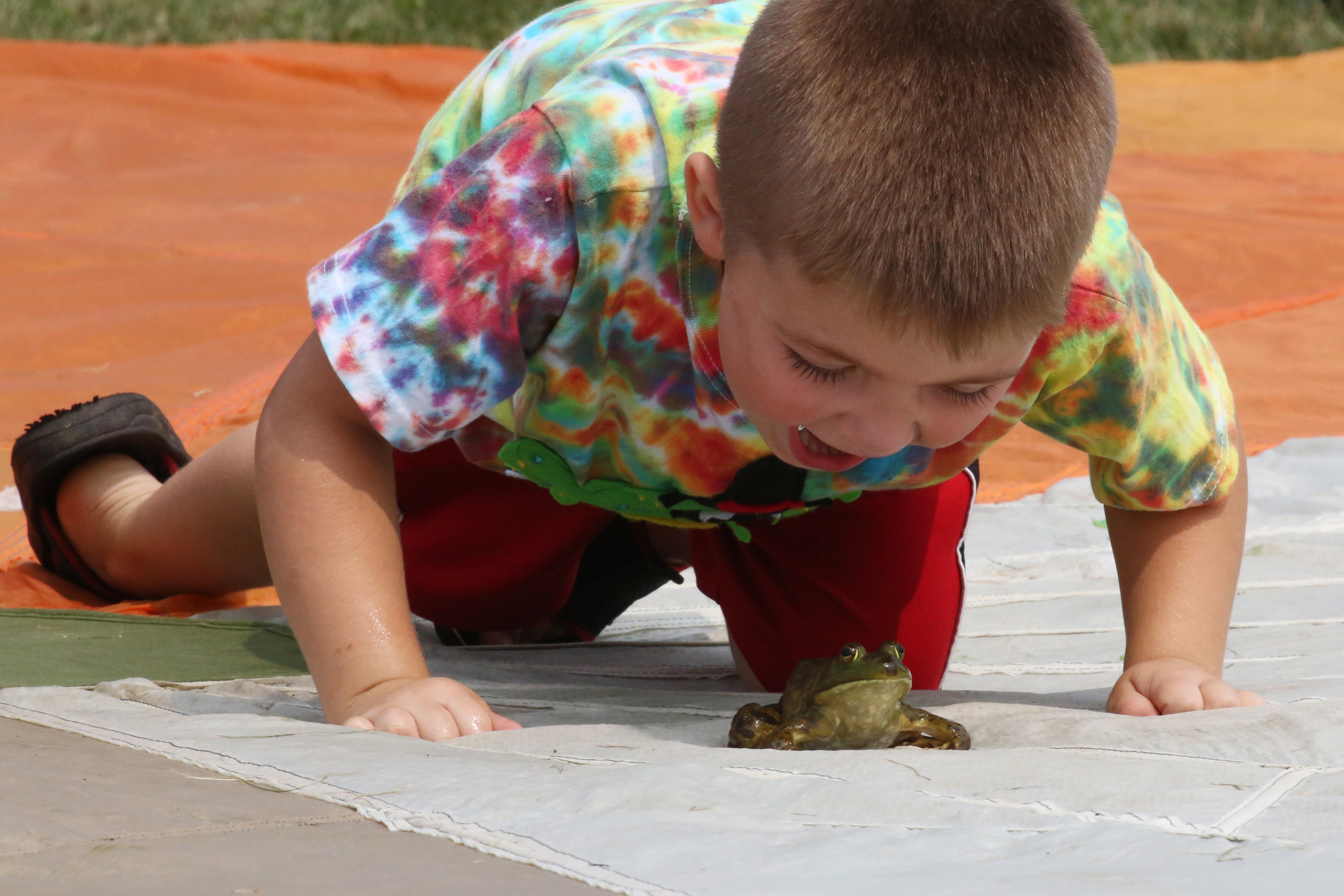 Brought to you by Transitional Living Centers, Inc.; Bracken Insurance Agency; Life Care Center of Medina; Kimble Recycling and Disposal; Buckeye Dental and Braces; East of Chicago Pizza-Brunswick Hills; F.I.T., Inc.; Mack Concrete; Samosky's Homestyle Pizzeria; Pepsi; Armstrong; Brunswick Strongsville Storage; Coffee in the Valley; Knott's Family Diner and the Valley City Community Group, a 501c3 non-profit whose mission is to enhance the quality life in our community.