I wanted to have one last outing with my kids before school started, but there was rain in the forecast. So we decided to head to Alien Vacation Mini Golf on Medina square and we are so glad that we did! From the minute we walked in, we were blown away by how cool it was! 19 holes of 3D glow-in-the-dark interactive fun, sci-fi movie props and more. It is definitely not like other mini golf courses, my kids and I had so much fun while we were there, we cant wait to go back soon! Some other places have glow-in the dark golf, but we have never been to one that glows AND is 3D!!
Located at 260 South Court St, Medina, Alien Vacation Mini Golf is attached to Castle Noel, easy to find and has plenty of parking available.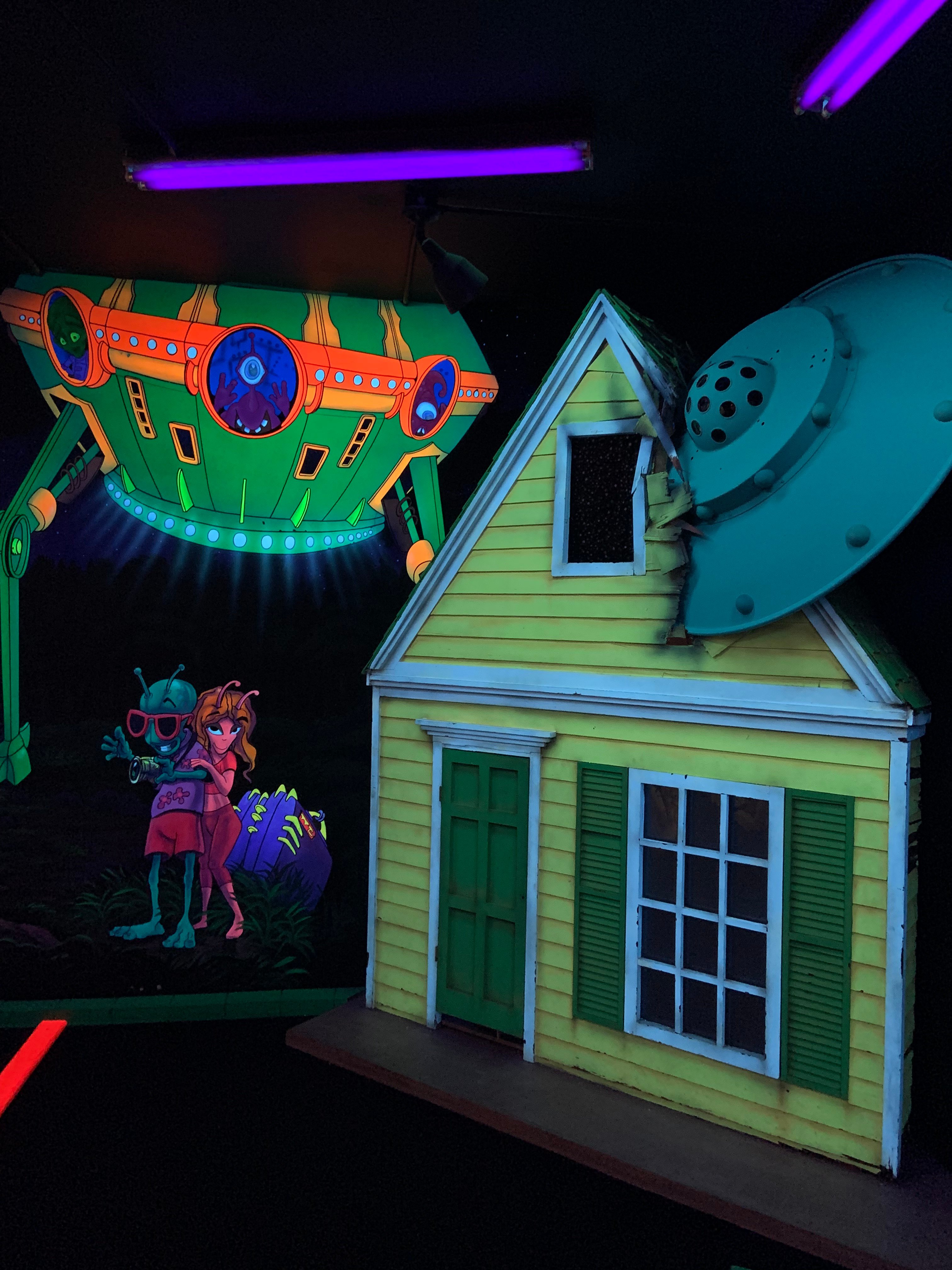 Aliens have crash landed on Earth! Follow them as they take a vacation around the planet. Travel through themed rooms such as The Carnival, Egypt and under the sea. Check out the 6' tall Sleestack movie prop from "The Land of the Lost" at hole 9, enclosed in a case crafted by Mark Klaus himself, along with the Mar's Bar and large saltwater fish tank. More sci-fi props coming soon, such as "Star Trek", "Spaceballs", "Galaxy Quest" and "Men in Black" as part of the new Alien Vacation Mini Golf & Sci-Fi Movie Museum.
Alien Vacation Mini Golf is also a great place to have a birthday party, family reunion or corporate event. They make party planning not only easy, but fun! with many different packages available to choose from. Get more information at alienvacationminigolf.com

The next time you're looking for something to do, no matter what the weather, I suggest you visit Alien Vacation Mini Golf and tell them Macaroni Kid Medina sent you!